"TNRL is an amazing Community of Paddlers having a fun time paddling together and the Post Paddle bonding is awesome!"- Mike C.
It's officially time for everyone's favorite Tuesday night activity, TNRL (Tuesday Night Race League)! The Blueline TNRL Summer Series returns this Tuesday, April 4th at 6 p.m. Don't let a name like "Race League" scare you away, this community-inspired event has a course for those of all speeds!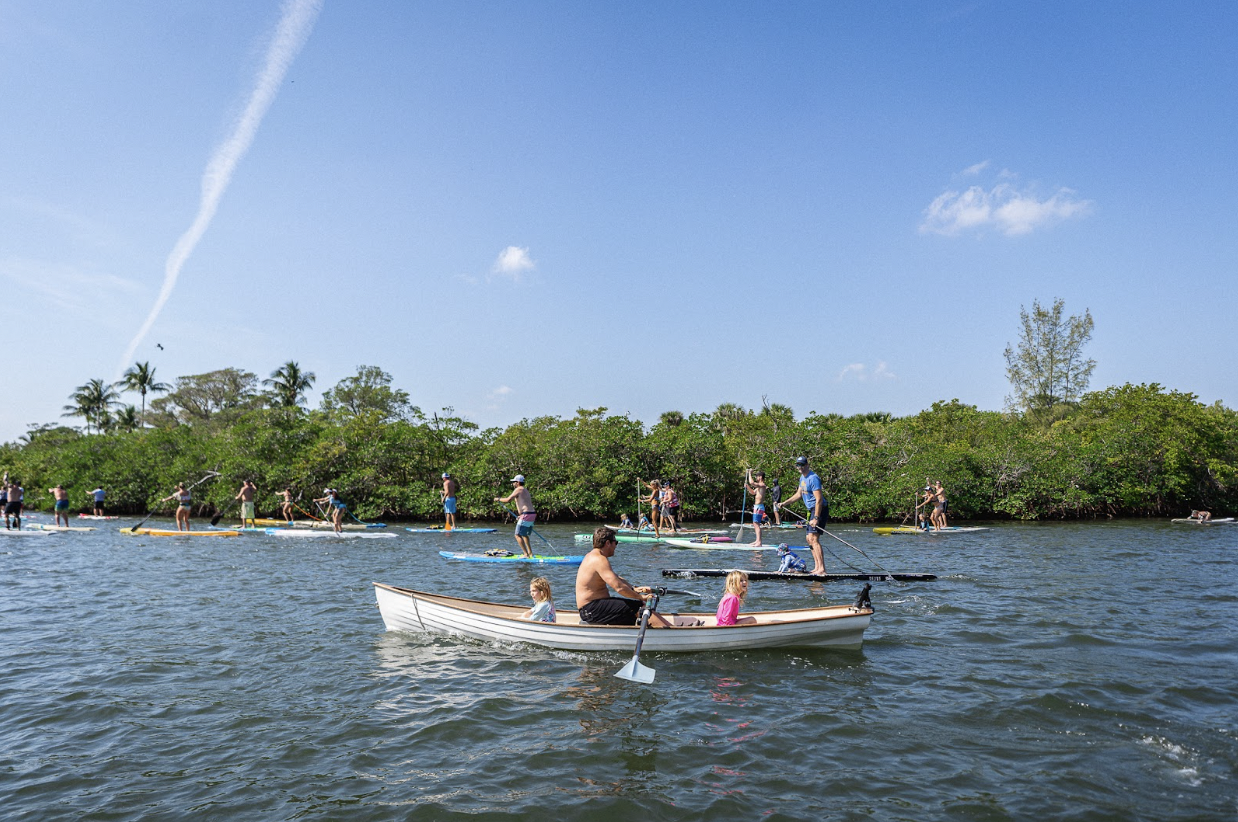 Paddlers will enjoy a unique 1, 3, or 5-mile course via kayak, paddle board, surf ski or outrigger canoe. The goal of TNRL is to spend time on the water and connect with our local community. Whether you are looking to paddle leisurely with your little ones or pup on board, meet new friends, or try your hand at racing with the regulars. TNRL is your chance to enjoy the waters the way you'd like.
If you are nervous about where to go or new to paddling, we have added guides who can accompany you on the water. Our knowledgeable guides help alleviate the fear of taking on something new, provide direction and tips along the way. Both the race and fun group get out there and have a seriously good time.
Afterward, participants receive a drink ticket for a free beer or fountain drink at Guanabanas. This weekly social hour serves as a great way to meet new friends, get involved, and share stories from the event! 
Don't have your own paddle equipment? We've got you covered! Rental kayaks, paddle boards, and race boards are available for $20. Bring your own equipment for a $10 entry fee. Bring a friend, your family or even the family dog and start the summer off right with us at Blueline Surf and Paddle. 
Sign up online at  https://www.bluelinesurf.com/shop/race-league-passes/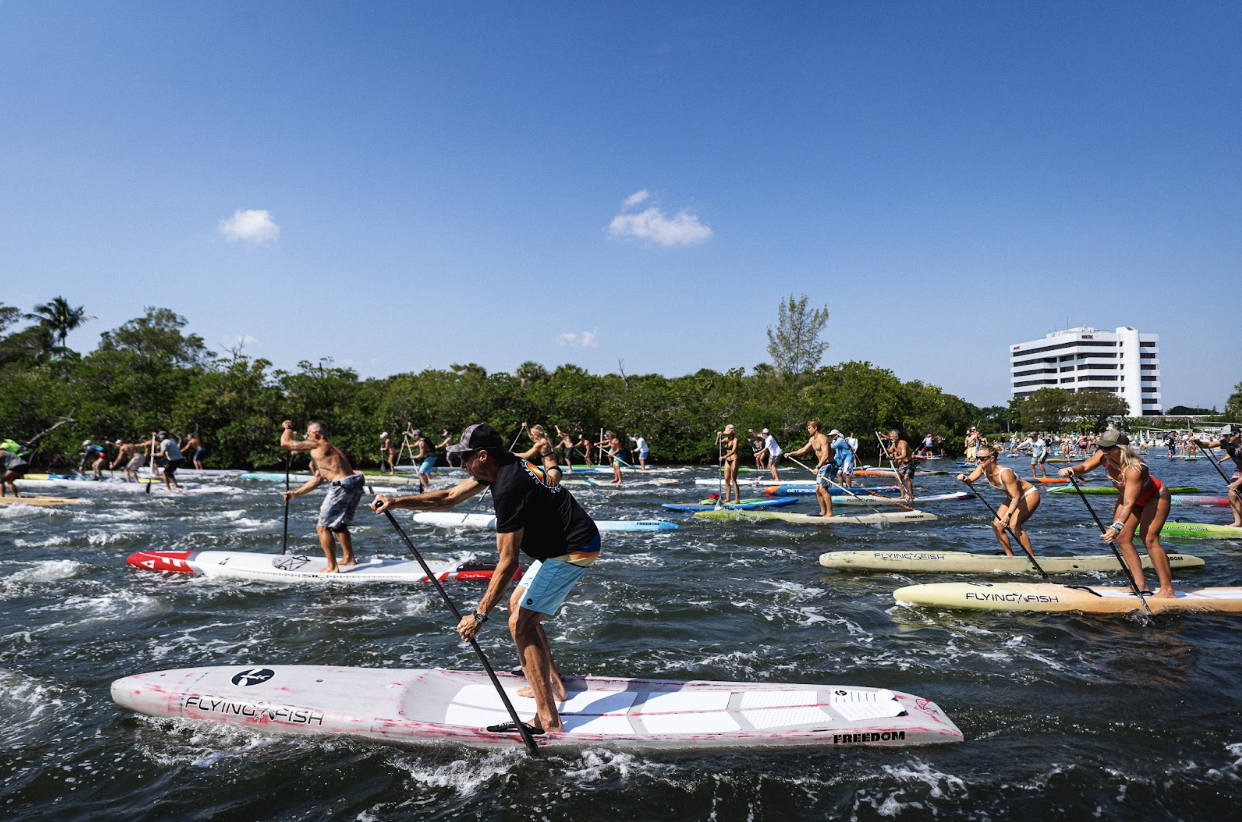 Hear more from our paddling community:
"Before TNRL, I didn't have a community in my life. Even though I was hesitant to come out by myself for the first time, I felt welcomed right away between other paddlers introducing themselves and giving me tips to improve my paddling. TNRL has changed my life by all the wonderful friends in my life and the hobby of paddling that has built me into the athlete I am today!" - Casey M. 
"Perfect mid-week trifecta: friends, fun, fitness. Plus, the entertaining recap the next day when Florida Girl Photos posts her pics of the races." - Maria U. 
"Great camaraderie and world class paddlers." - Houston H.