PADDLE
Discover Unforgettable Water Adventures in Jupiter, Florida with Blueline Surf & Paddle Co. 
Are you ready to embark on unforgettable water adventures in the heart of Jupiter, Florida? Look no further than Blueline Surf & Paddle Co. We offer a wide range of exciting experiences to make your time on the water truly exceptional.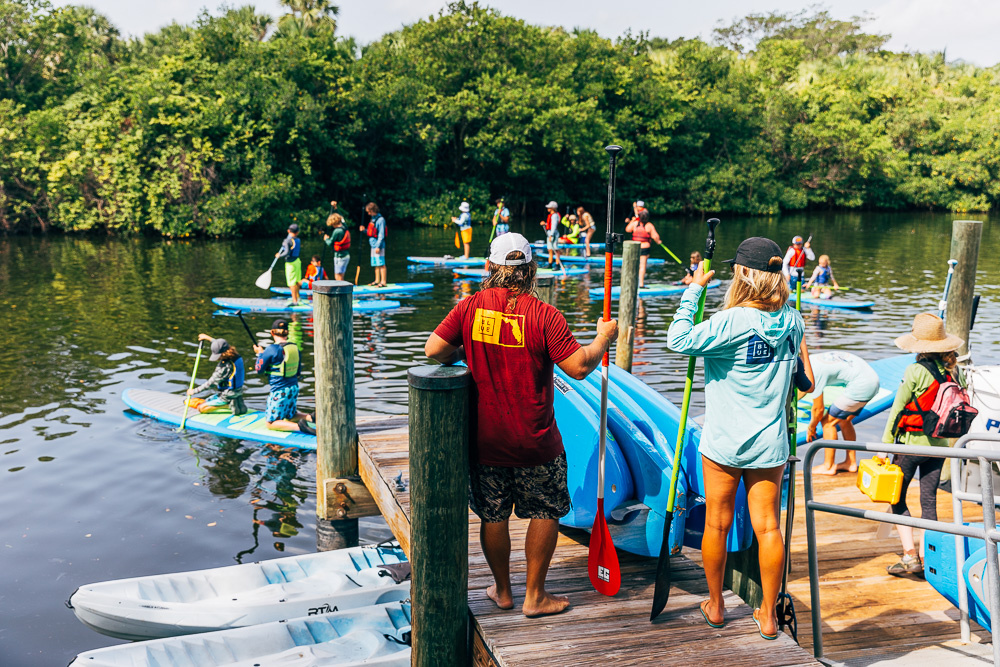 Explore Our Services:
Stand-Up Paddleboard and Kayak Rentals: Rent your very own stand-up paddleboard or kayak and set out on a water adventure at your own pace.
Yoga on the Water: Find inner peace and balance with our yoga on the water classes, combining the serenity of yoga with the tranquility of the water.
Eco Tours: Immerse yourself in the beauty of Jupiter's natural surroundings with our eco tours, guided by experts who will help you discover the hidden gems and locals of our waterways.
Tuesday Night Race League: Join the excitement of our Tuesday Night Race League, where you can compete with fellow water enthusiasts in a friendly and thrilling atmosphere.
Paddle Practice: Are you interested in paddling with an active and fun-loving group? Our bi-weekly paddle meetup, known as 'Paddle Practice,' offers a fantastic opportunity to hit the water with like-minded individuals.
Private Paddle Lessons with a Pro: Are you eager to master turning, drafting, boat wake riding, and overall paddling technique? Our private lessons with Jeramie Vaine are custom-tailored to help you excel in the world of paddling. 
Learn to Paddle: Join us for an introduction to stand-up paddleboarding suitable for both beginners and experienced paddlers. Our expert instructor will guide you in mastering the skills of paddling, enabling you to comfortably explore the beautiful waterways of Jupiter while gaining valuable skills for future paddle adventures.
Group Events and Parties: Whether it's a birthday celebration, bachelorette party, a unique corporate team-building experience, or simply a gathering of friends in the stunning waters of Jupiter, Blueline Surf and Paddle is here to make it memorable.
Paddle Clean Up: Embark on a meaningful mission with Shelby Hunzinger as we venture onto Jupiter's waterways to make a positive impact.
To book a lesson, make a reservation, or for more information, call the shop at 561.744.7474. Your paddling adventure awaits!
Click Here for the Rental Waiver