Discover the Empowering Fusion of Stand-Up Paddling and Yoga.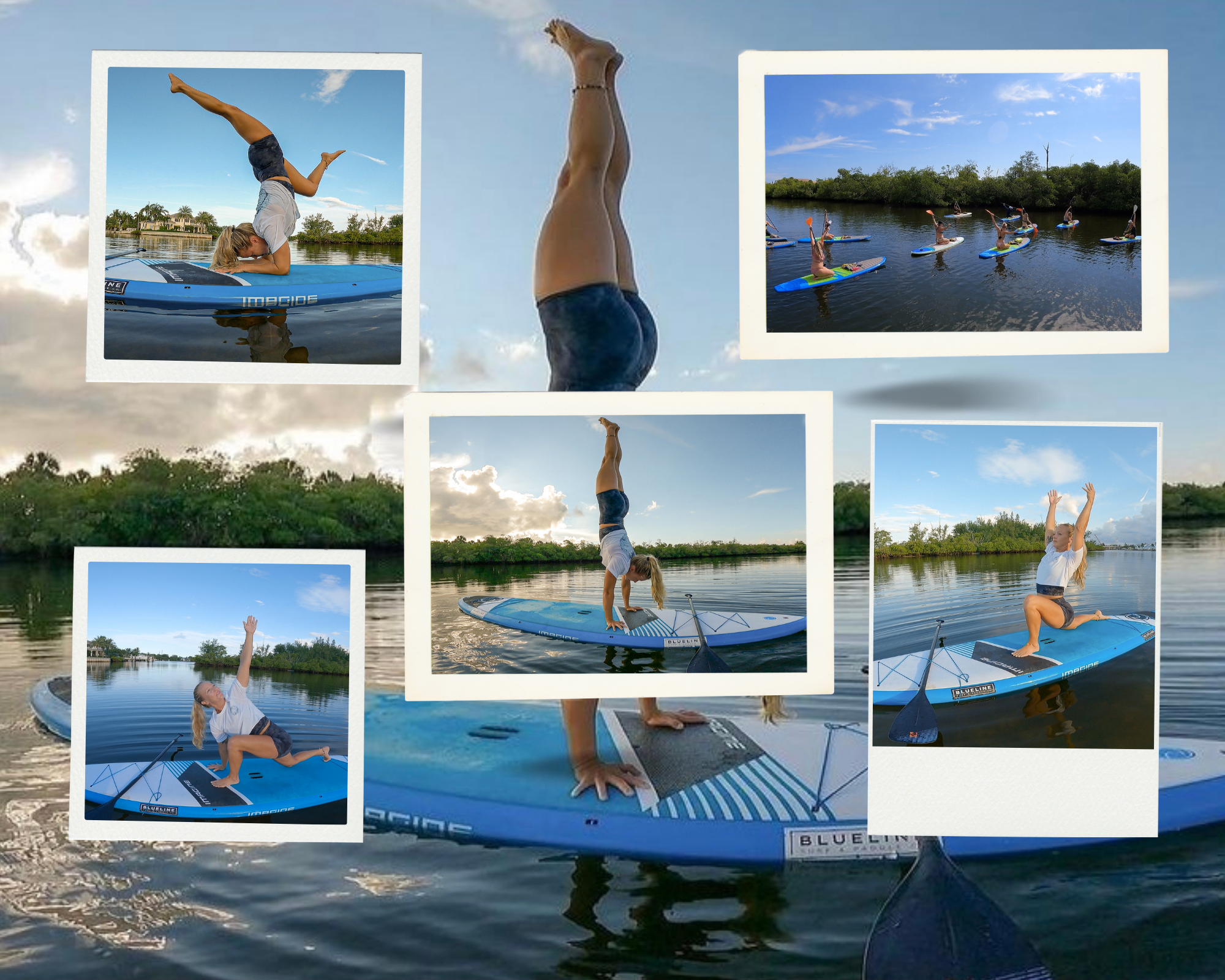 Embark on a transformative journey with our stand-up paddleboarding and yoga experience – a unique blend that leaves you feeling empowered and rejuvenated. Immerse yourself in a brief paddle that guides you to a serene floating studio, where you'll gracefully flow through yoga poses, testing your balance and inner strength.
All of our classes are expertly led by the talented instructor, Shelby Hunzinger. Join us for this invigorating adventure that combines the serenity of yoga with the thrill of stand-up paddling.


Yoga On Water Schedule:
Fridays 10 a.m. with Shelby
Saturdays 10 a.m. with Shelby
$20 per person - includes paddleboard, paddle, and life vest
All levels welcome. Allow yourself 2 hours for total duration (class is about 90 minutes).
Call to reserve your place today #561.744.7474